Our Copywriting Capabilities.
Product Page & Service Description Copywriting.
From creating appealing, SEO-friendly title tags to informative and engaging service/ product descriptions that make your USPs come alive- every aspect of our service/product copywriting guarantees enhanced search results, increased traffic, and higher conversions!
Moreover, our seasoned and skillful writers create copy that is on point yet can be scanned by anyone even with the attention span of a goldfish! (Think an f-shaped pattern, crisp yet comprehensive bullet points; easy-on-the eyes paragraph breaks and so much more…)
Basically making it super-duper easy for the user to grasp the awesomeness of you and your goodies in one quick glance!
Social Media Copywriting.
The most important thing our year of social media copywriting experience has taught us? it's that people only connect to people. Not brands directly.
So, we've fine-tuned the art of telling stories that stand out yet are extremely relatable, to Perfect Imperfection! Because people don't crave perfection but passion, familiarity, humour, and empathy on Social Media.
The not so viral skill-sets to go viral that we've painstakingly honed- a fine balance of left-brained, big-picture vision and right-brained, eye for detail; Fresh optimism melded with experienced realism.
The end goal: Copy that challenges the Mathematician and the Poet in us to go beyond likes and get actual shares, comments, conversation, loyalty, and repeat purchases from folks. Until your brand is an integral part of their life choices.
Video Scripting.
Think of our video scripting services as the perfect host/hostess. Charming, gracious, and pleasant. Entertaining yet helpful and familiar in a way that makes you feel completely at home.
Our video copywriting services are evocative of that wonderful person! The copy complements and forms synergy with the audiovisual elements without being overpowering. So the entire film unfolds naturally and easily.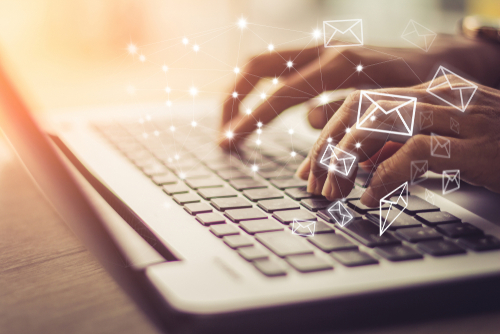 Email Copywriting.
Our 4C's of Effective Email copywriting have brought about a WHOPPING 450% Jump in engagement in the past!
We're Clear, Catchy, Compelling and Concise all the way through- right from the Subject Line to the Email Body to the Call to action!
Blog Copywriting.
Our blogging creates a super-tight relationship between you and your audience. How?
1. We infuse your post with a judicious mix of long-tail and high volume keywords that blends well with the content and shoots up your search engine visibility.
2. We "Dress up" the post with a title that is literally "eyeball grabbing", one they're compelled to click on!
3. We back it up with beautiful, relevant imagery, and an easy to navigate layout with bullets, numberings, and subheads.
4. Our experienced and knowledgeable writers, all incredibly passionate about their subject matter resonate deeply with your target audience by giving them fresh insights tempered with their invaluable perspective.
B2B Copywriting.
Our B2B Copywriting team puts in tireless time and effort to understand the passion, pain, and process behind your proposition to ensure that the enthusiasm for your offerings resonates with all the stakeholders and decision-makers in an organisation.
How? We skip the jargon and the buzzwords, communicate with clarity, humour, and honesty to come out with a confidence that leaps off the screen and touches them in a way that is compelling yet heartwarming.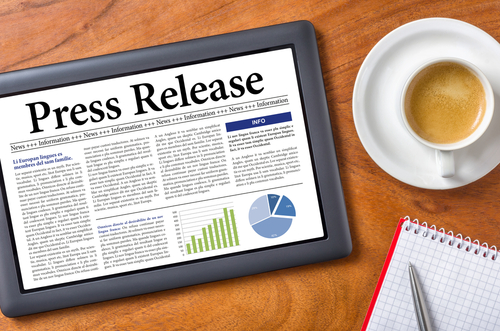 Copywriting for Press Releases.
We find and fine-tune new and exciting ways of turning company information into newsworthy pieces that people want to get in the know of.
Just another one of our ways of getting everyone to talk about you- all good things, don't worry :)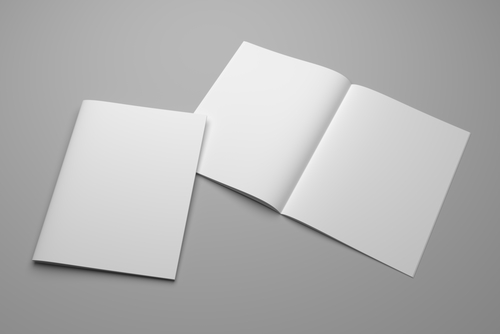 Copywriting for Brochures
Think of your Best Salesperson. Your Rainmaker. Your Master Closer. That's what our brochure copywriting services do for you. On paper, literally. How? We create the most persuasive copy within the constraints of a tiny pocket size.
Your favourite sales employee knows he won't get more than 1 or 2 meetings in any setting be it at a networking event, a quick coffee or an elevator- so he doesn't waste a single second with his pitch.
Similarly, our copywriters exercise tremendous discipline in creating copy that complements your design and packs a punch by making each and every word count. Even as they suit up their style to impress.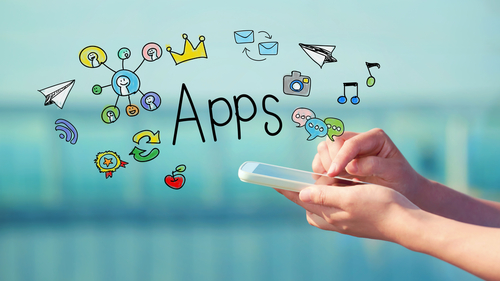 In-app Copywriting.
Imagine our in-app copywriters as the one person you're never bored of. Ever. Despite the myriad distractions surrounding you right on your electronic devices to the ones in the real world- whenever they're around, you always forget everything and everyone else. You can stand NOT checking your phone for that length of time (Wow, who'd have thought!)
That's our bar for in-app copywriting excellence.
Right from creating Push Notifications that tickle their hearts, minds and fingers so they can't help but click; to app copy that engages, informs and delights; to a CTA that is actionable without being salesy.
Our copywriters take on the arduous task of creating a user journey that is intuitive and more importantly uninterrupted by detours such as external phone calls, text messages, external PNs, real life conversations, and more.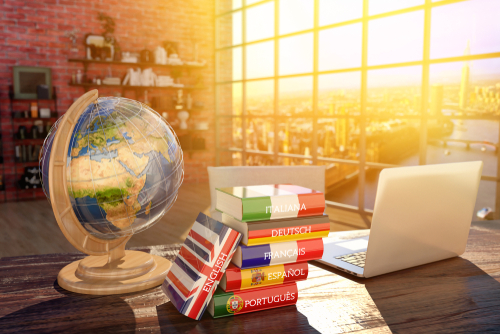 Translation/ Multilingual Copywriting
In a world that is increasingly getting flatter, we like to stay connected. So apart from all the other awesome things we do (er does binge-watching Netflix count?), we craft and translate words in 26 languages ranging from Hindi to Kannada to French to Cantonese to Thai.
To really get us in the mood while we're writing, we indulge in finer, esoteric cuisines from the local dhaba, groove to riveting K-pop melodies (Real K-pop not Psy obviously), and dream about handsome French men.
Mind = Blown? Say Hi to a FREE copywriting Audit!
View our Copywriting Projects.
Here's some Super-Sweet Copy that our Copywriting Clients wrote for us! :)
To see for yourself if they were far too kind or completely justified in their words – check out our copywriting projects here.